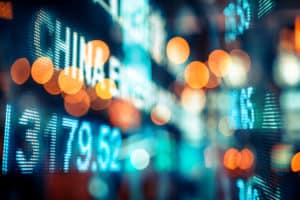 Volatility on JPY/USD peaked again on Tuesday, CME Group's CVOL tool found, exceeding 12%, and has remained around that mark since amid the currency's continued downfall.
It follows a fractionally higher peak on 28 March earlier this year with both days marking the highest volatility since March 2020 at the start of the pandemic and  for any G10 currency on CME's markets.
Vastly different approaches to monetary policy implemented by the Federal Reserve and the Bank of Japan have led to the longest losing streak for the JPY which has tumbled to its lowest valuation since 2002.
The Federal Reserve has been bullish in its attempts counteract inflation, with some members, including James Bullard, floating suggestions of interest rates that could reach 0.75% in the coming months.
It's led to a rise in bets that the currency will devalue even further and Tuesday was the thirteenth consecutive day that the Yen fell against the dollar.

"The divergence between the Fed [Federal Reserve] and BoJ [Bank of Japan] continues to widen with US rate expectations continually increasing every week and markets speculating that the BoJ may introduce another round of stimulus. Recent hawkish comments from a flurry of Fed members over the last week point to an increasingly aggressive Fed and has favoured the Dollar over the Yen," Phillip Pearce, associate for global capital markets at Validus Risk Management told The TRADE.

"With no clear change in signal by the BoJ and the Dollar on the front foot, it's likely JPY will be on the back foot for some until the Japanese authorities take a stand to protect it. USD/JPY broke through a key psychological barrier of 125 on 11 April, a level that we haven't seen since 2002 and would have attracted a lot of stop losses. Going through the level leaves the market now guessing where the next floor is, and the discovery process will invite volatility. Japan has struggled to conjure up inflation for decades now and even in today's environment where inflation is the hot topic across the globe, Japan has seen minimal impact however if the Yen continues to weaken at a rapid pace pricing pressures from imports could start to affect purchasing power despite the benefits Japanese exporters are seeing."
The currency's fall from grace is also adding to volatility in the corporate bond market in Japan with sales of new yen-denominated notes in the year that began on 1 April in Japan 31% lower than last year, according to data compiled by Bloomberg.