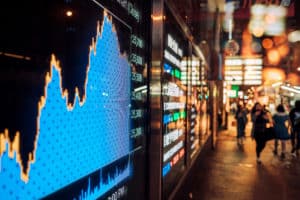 The Association of Financial Markets in Europe (AFME) has appointed the head of global sales strats and structuring at Goldman Sachs as its first female chair. 
Thalia Chryssikou takes on the leadership role at the trade group after 20 years with Goldman Sachs in various roles, including head of EMEA interest rate, currency and emerging market strategies in the securities division.
"I am delighted and honoured to be taking up the role of Chair at AFME at such a pivotal time," said Chryssikou. "The enormous potential for transformation of the European economy through digitalisation and decarbonisation will require unprecedented levels of investment and finance."
She replaces Michael Cole-Fontayn who has been chair of the board at AFME since 2015 and a board member since 2011. He also currently serves as chairman for the Chartered Institute for Securities & Investment and as an independent director at the FICC Markets Standards Board.
"Thalia brings a wealth of knowledge from her over 20-year career in financial services and technology at Goldman Sachs that equips her to lead the AFME Board as we emerge from the COVID-19 pandemic," said Adam Farkas, AFME chief executive officer. 
"I would also like to take this opportunity to thank Michael for his service and dedication to AFME. Michael is a strong supporter of Europe's capital markets, having passionately promoted the "E" in AFME during his decade on the AFME Board."
Farkas was appointed chief executive officer at AFME in 2019, joining from the Paris-based European Banking Authority. He replaced long-standing CEO Simon Lewis who stepped down from the role in February 2020. 
Several regulatory and trade bodies have also made leadership appointments in the last year. Former MEP Kay Swinburne was named chair of the International Regulatory Strategy Group in May and Gary Gensler received approval for his appointment as chair of the US Security and Exchanges Commission in April.