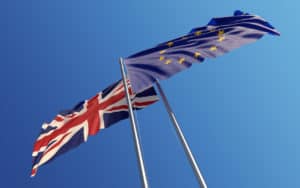 Six Approved Publication Arrangements (APAs) and Approved Reporting Mechanisms (ARMs) have partnered together to launch the APAs and ARMs Association (APARMA).
APARMA was founded by affiliates of Bloomberg, Cboe Europe, Euronext, London Stock Exchange, MarketAxess and Tradeweb Markets to represent the interests of companies who operate APAs and ARMs in the EU and the UK.
Following the establishment of Mifid II, APAs publish post-trade transparency reports in financial instruments that have been traded off-venue, while ARMs submit transaction details to regulators on behalf of investment firms.
APARMA states that it has been set up to represent the views of its members in relation to regulations and laws impacting APA and ARM businesses and the associated supervisory framework and to promote dialogue with policymakers and regulators.
In addition, the association looks to develop and support the adoption of best practice with the goal of improving industry data quality, transparency and the auditability of transactions in the EU and the UK – falling in line with rules governing trade and transaction reporting which are frequently under review and scrutiny.
Following Brexit, laws for the two financial markets have continued to develop and the establishment of APARMA looks to bridge the dialogue between regulators and policymakers to create common solutions for market participants globally who access both markets.
"As EU and UK policymakers move to enhance data quality and transparency across financial markets, it's important that the voices of APA and ARM operators – whose activities are critical to the achievement of policy goals – are heard," said Chris Smith, head of post-trade services at MarketAxess and first chairperson of APARMA.
"APARMA will ensure just that. We're excited about having a new forum within which we can build a better industry dialogue, share best practice and collectively improve the quality of our data and data services."
Speaking on the importance of APARMA's formation, Simon Appleton, director, Mifid II transaction reporting at Kaizen Reporting said: "The implementation of Mifid II brought with it a significant increase in the rules and regulations covering ARMs and APAs and with it a lot more risk and the potential to be fined for breaching their obligations. The additional challenges, Brexit and reduced margins have (in the main) resulted in the number of ARMs and APAs reducing over time.
"The formation of APARMA will give members a single and louder voice when speaking with clients and regulators alike."