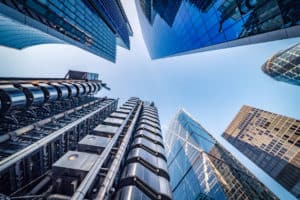 Pan-European cash equities trading venue Aquis Exchange has been given a green light by the UK's financial regulator to acquire NEX Exchange from CME Group.
Confirmed in July, the £2.7 million deal will provide Aquis with a path into listings, as well as a recognised investment exchange status in the UK as the firm looks to take on incumbent venues to establish a technology-focused listings exchange.
Aquis has now confirmed that following approval from the Financial Conduct Authority and upon official closure of the acquisition, NEX Exchange will become Aquis Stock Exchange (AQSE). The newly-formed business will undergo a consultation period with market participants, regulators and issuers.
"We are delighted that this acquisition has now been approved and we look forward to welcoming NEX Exchange's staff, customers and other stakeholders to our group," said Alasdair Haynes, CEO of Aquis Exchange.
"Since announcing our intention to purchase the business we have been most encouraged by the appetite for change in the industry. We look forward to building Aquis Stock Exchange into the supportive home for quality growth businesses we believe it should become."
Aquis is acquiring the exchange business from CME Group. CME Group acquired NEX Group, formerly ICAP, in November 2018. NEX Exchange has 89 companies currently listed on its two markets with a combined market capitalisation of around £1.9 billion, working alongside 51 registered brokers and seven market makers.