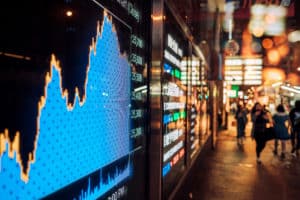 The collapse of family office Archegos Capital Management in March prevented sell-side equities revenues in the first quarter from reaching one of the highest levels in a decade, the latest Coalition Greenwich index has found.
According to the index, banks missed out on more than $6 billion in equities revenues as several banks counted large losses in prime brokerage divisions.
Equities revenues were up just 6% year-on-year in the first quarter. Excluding the impact of the Archegos scandal, equities revenues would have totalled $17.7 billion in the first three months of 2021, up a significant 63% compared to the same period last year.
Archegos, a $10 billion family office founded by Bill Hwang, had significant exposures to ViacomCBS and several Chinese technology stocks.
Following a decline in shares in the US media group in the final weeks of March, Archegos faced margin calls and subsequently defaulted. As the banks sold off the hedge fund's positions, a $20 billion stock fire sale took place prompting heavy losses across prime brokerage divisions.  
Investment banks Credit Suisse and Nomura shouldered most of the impact. Goldman Sachs, Morgan Stanley, UBS, and Deutsche Bank were also acting as a prime broker for Archegos but were able to sell positions quicker and minimise their losses.
Nomura and Credit Suisse who were slower to sell off their positions reported losses of $2.9 billion and $4.7 billion respectively. 
In a trading update on 6 April, Credit Suisse attributed the charge to a "failure by a US-based hedge fund to meet its margin commitments as we announced on March 29" simultaneously announcing that two executives would be stepping down and executive bonuses were being cut.