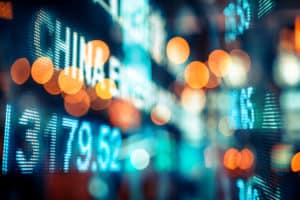 Avelacom, one of the world's biggest low latency connectivity, IT infrastructure and data solutions providers, has this week deployed its point-of-presence (PoP) at Malaysia's stock exchange, The TRADE can exclusively reveal.
It's the latest in a series of moves from Avelacom to deepen its presence across Asia. The firm recently set up its PoP at the Stock Exchange of Thailand (SET) in Bangkok, as well as, extending its partnership with the Singapore Exchange (SGC) to broaden its colocation and connectivity services portfolio. Earlier this month, it also became a Japan Exchange Group (JPX) arrownet-Global Partner Network provider, giving financial institutions direct access to exchanges operated by JPX, including the Tokyo Stock Exchange (TSE), the Osaka Exchange (OSE), and the Tokyo Commodity Exchange (TOCOM).
"Our infrastructure setup within JPX is a significant milestone for our development as it supports our growth in Japan," explained Aleksey Larichev, CEO of Avelacom. "Among our clients are global banks, hedge funds and proprietary trading firms, and all of them increasingly want to be able to trade multi-asset markets such as JPX's financial instruments."
Its presence at Bursa Malaysia opens up access to one of the most vibrant markets in the region. Last year saw record derivative volumes traded on the Malaysian exchange, with 18.4 million contracts traded in 2021, building on the previous record high of 18.2 million contracts registered traded in 2020.
"We have aggressive expansion plans in Asia and are going to set new benchmarks for low latency access across broader markets," said Larichev. "Bursa Malaysia is on the radar among institutional traders because of its recent efforts to sustain trading volume growth and create new trading opportunities. These moves are drawing in greater international participation and encouraging global investors to trade on Malaysia's derivatives market."