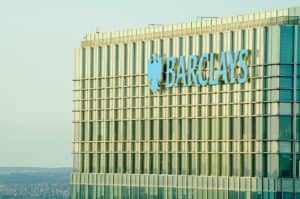 UK investment bank Barclays has become the latest major institution to join bank-owned consortium FXSpotStream as a liquidity provider.
Barclays' liquidity is now available in production to clients in the FXSpotStream service, which offers multi-bank FX streaming, request for stream (RFS) and matching to support trading in FX spot, forwards, swaps, NDFs, and precious metal spot and swaps.
Barclays became the 14th bank liquidity provider to sign up to the platform in the first quarter this year, joining existing liquidity providers Bank of America, BNP Paribas, Citi, Commerzbank, Credit Suisse, Goldman Sachs, HSBC, JP Morgan, Morgan Stanley, MUFG, Standard Chartered, State Street and UBS.
"In usual fashion, and despite the majority of our team working remotely, we were able to get Barclays up and running very quickly," said Alan Schwarz, CEO of FXSpotStream. "This is a testament to the singular focus of our team when working on a given project, and the support and hard work from the Barclays global team."
FXSpotStream added that 2020 has been a record year for the firm, after monthly volume in March surged to $1.372 trillion, and a new daily record was set on 9 March of $89.6 billion. As the number of liquidity providers joining the platform grows, FXSpotStream said its list of clients has increased 19% in the first quarter this year, compared to the same period last year.
"We are very pleased to partner with FXSpotStream," Mauricio Sada-Paz, global head of eFICC product and distribution at Barclays, commented. "Their footprint will further advance our global client offering and ensure we continue to provide an exceptional trading experience. The consistent growth FXSpotStream have shown make them an ideal company to be pairing with at this time."