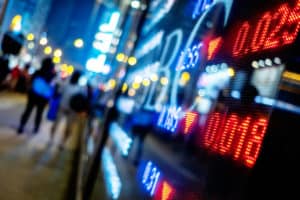 Bloomberg and derivatives risk management services provider Acadia have integrated their respective initial margin capabilities to introduce new pre-trade calculations for users ahead of phase six of the Uncleared Margin Regulation in September next year.
As part of the collaboration, Bloomberg's optimisation tool delivered via its Terminal, multi asset risk solutions (MARS) standard initial margin model (SIMM), has been integrated with Acadia's initial margin exposure manager (IMEM) module for SIMM pre-trade analytics.
Pre-trade SIMM analytics can now be run through Bloomberg's MARS using Acadia's IMEM data capabilities.
The UMR regulation's Phase  6 require a broader selection of institutions to meet implemented exposure obligations, including forcing firms that surpass an exposure threshold of $50 million to calculate an initial margin using ISDA's SIMM.
But Bloomberg and Arcadia argue that this is often costly and that the integration of their solutions would allow clients to determine their margin exposure and adjust their portfolios to minimise costs incurred by exposures of more than $50 million.
"Our expanded integration with Acadia will provide our clients a more comprehensive solution that enables them to better manage derivatives risk, while helping to minimise costs related to their exposures," said Jose Ribas, global head of risk and pricing solutions at Bloomberg.
"We remain focused on providing our clients with enhanced risk management tools and functionality through MARS that optimise their workflows, while helping them comply with regulatory requirements."
The news follows the launch of several CDSR workflow tools by Bloomberg earlier this month, as a means of helping participants to better manage the regulation ahead of its upcoming deadline.
Bloomberg's new FailStation workflow tools  allow clients to prioritise fails based on the penalty size,  isolate eligible CSDR transactions and initiate the resolution process by sending automatic notifications to stakeholders.