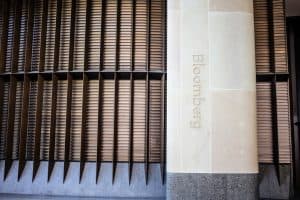 Bloomberg has launched a set of CSDR penalty, eligibility, and workflow tools to help buy- and sell-side firms minimise penalties and augment successful settlement rates.
CSDR's Settlement Discipline Regime (SDR), which is due to come into effect in February next year, requires firms across the street to pay penalties if trade exceptions are not quickly resolved.
The FailStation workflow tools will allow clients to prioritise fails based on the penalty size, as well as isolate eligible CSDR transactions and initiate the resolution process by sending automatic notifications to stakeholders.
The tools are integrated with Bloomberg's order management system, AIM, forming part of a "consolidated post-trade operations package".
"Providing clients with robust post-trade solutions natively integrated into our OMS is an important part of our end-to-end buy-side offering to help them navigate the complexity of CSDR without impacting their existing front-office workflow," said Ian Peckett, global head of buy-side product at Bloomberg. 
"As the buy-side faces increased regulatory scrutiny, margin compression, and growing client expectations around transparency and the availability of information, Bloomberg Buy-Side Solutions serves as their technology partner to help meet those requirements by optimising processes and accelerating the flow of information across the entire trade lifecycle through the use of advanced analytical tools."
The upcoming CSDR regulation has proved contentious over the last few years, with particular focus on its proposed mandatory buy-ins for failing counterparties which are heavily opposed by both the buy- and sell-side as many believe they would disincentivise brokers from making markets.
Following years of canvassing, the buy-ins have been delayed several times, most recently in November, for what experts predict will be at least for a number of years.