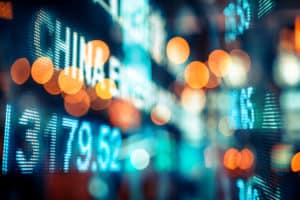 Historical Level 3 data provider BMLL has expanded its equities and ETF data offering to include Asia exchanges.
Data from CBOE Japan, Japannext and Singapore Exchange is now available to BMLL users across the buy- and sell-side, global exchange groups and others.
BMLL stressed the importance of global coverage in today's markets and said the expanded offering complimented data from Tokyo Stock Exchange already offered in its product suite.
"Expanding our data offering to include APAC moves us closer towards our goal of having global coverage to benefit our community of users," said BMLL chief product officer, Dr Elliot Banks.
"Exchanges across APAC, EMEA and the US can carry out venue analytics, compare equities and ETFs, without the need to buy, curate and harmonise data. They can do this across a much larger, global market that now also includes Japan, a fragmented trading environment with multiple venues. What's more, regulators are now able to not only analyse the European and US markets, but also follow the development of Asia markets, which have different regulatory structures."
The news also follows the addition of the Johannesburg Stock Exchange to BMLL's exchanges client list in February.