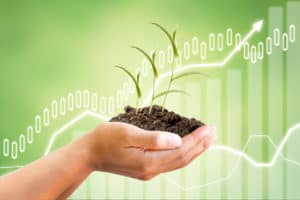 Sustainable Trading has added BNP Paribas Asset Management and Degroof Petercam to its network as the initiative continues to gain momentum following its launch earlier this year.
Since launching in February, Sustainable Trading has expanded membership to 50 firms, representing a wide range of participants across the financial markets trading industry.
The addition of BNP Paribas Asset Management and Belgian investment house Degroof Petercam, increases the geographic breadth of Sustainable Trading's members.
Other member firms include global banks, exchanges, investment managers, broker dealers and trading technology service providers such as Barclays, Liquidnet, Schroders and State Street.
Sustainable Trading best practices have been developed thanks to the collective efforts of its members, covering themes including trading technology infrastructure, environmental business practices, diversity, equity and inclusion, and improved governance practices.

Earlier this month, these practices, which comprise of 34 best practices with 86 individual elements, were approved for distribution to members.

Sustainable Trading stated that as it develops these best practices, it will also establish and oversee a measurement framework to enable members to extract clear and comparable metrics on progress in their delivery of the practices, to allow continuous ESG improvement.
"As we approach the end of our first year, we are delighted to bring on board two major European firms. BNP Paribas Asset Management and Degroof Petercam join our diverse membership network dedicated to driving industry-wide Environmental, Social and Governance change," said Duncan Higgins, founder and chief executive of Sustainable Trading.
"We look forward to their unique perspectives and expertise as they engage with our working groups and contribute to our best practices programme."
Emmanuel Blanc, head of sell-side relationship management at BNP Paribas Asset Management added: "We see Sustainable Trading as an important catalyst of change within the value chain of the asset management industry. Joining this organisation will help us to collectively drive change as well as help us to progress the goals of our Global Sustainability Strategy."