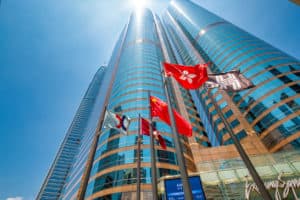 Broadridge Financial Solutions has appointed a new head of Asia-Pacific, Ian Strudwick, to support its expansion in the region.
Strudwick joins Broadridge as general manager and head of Asia-Pacific with over 20 years of experience working in the region, most recently serving for nearly three years as global head of operations and business services at TD Ameritrade.
He also spent nearly three years at NatWest Markets as head of transaction management and operations for Asia-Pacific, and notably served for nearly 16 years at RBS most recently as head of its transaction management group (TMG) for Asia-Pacific.
Strudwick's appointment follows Broadridge's successful acquisition of trading technology provider Itiviti for $2.5 billion in May earlier this year.
Itiviti, which serves 24 global investment banks and over 2,000 brokers, trading firms and asset managers in 50 countries, greatly expanded Broadridge's footprint with a particularly large presence in Asia-Pacific.
In his new role at Broadridge, Strudwick will be responsible for its expansion strategies in key Asia-Pacific markets including Singapore, Hong Kong, Australia and Japan. He will be based in Singapore and report to Samir Pandiri, president of Broadridge International.
"Financial businesses in Asia are grappling with trends around digitisation, mutualisation, and data and analytics while operating in times of increasing complexity," said Pandiri.
"Capital markets present plenty of growth opportunities, but firms must also navigate increasing challenges from new regulations and market changes. Ian joins at a transformational time for our clients in the region."