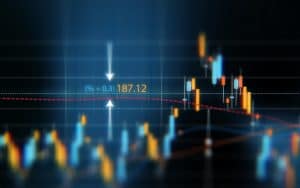 The head of risk in Europe at Cboe Global Markets has left the exchange after more than six years to join a derivatives proprietary trading business.
OSTC, an electronic futures trading specialist, confirmed that Surya Fletcher has been appointed chief risk officer, effective 1 July. Fletcher replaces Rob Brophy who has rejoined the trading team as trading performance director to grow the firm's international network.
Prior to her six-year stint at Cboe, Fletcher spent two years at UBS and more than a decade at NYSE Euronext where she was an executive director for risk services in Europe. Earlier in her career, Fletcher also worked at NatWest Wholesale Markets, the London Stock Exchange and LIFFE.
"Surya is an accomplished risk professional with extensive experience and a proven track record at senior levels across highly regulated multi-national exchanges, infrastructure providers and banks. She will significantly strengthen our executive team and our enterprise-wide risk management activities," said CEO of OSTC, Lee Hodgkinson.
Hodgkinson joined OSTC as its chief executive from Euronext last year. He spent almost a decade with the exchange operator, most recently as CEO of Euronext London and head of markets and global sales.
"I would like to thank Rob Brophy for his contribution as Chief Risk Officer and look forward to continuing to work with him in his new role in the trading team," Hodgkinson added. "Both Surya and Rob will be invaluable in delivering and supporting OSTC's strategic plans over the coming years, at a time when the company is targeting growth in new and existing markets."