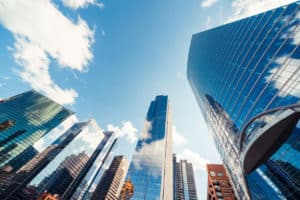 US derivatives market participants have been handed temporary relief by authorities from certain regulatory requirements, as more traders shift to working from home in light of the coronavirus pandemic.
The Commodity Futures Trading Commission (CFTC) confirmed this week that it has issued a number of 'no-action letters' to brokers, swap dealers, retail forex dealers, floor brokers, swap execution facilities (SEFs), and certain designated contract markets (DCMs).
Acknowledging that the coronavirus pandemic has displaced market participants from normal business sites, the CFTC said that the spread of coronavirus had caused compliance with certain regulatory requirements to be particularly challenging, or even impossible.
"These prudent, targeted, and temporary actions will help facilitate orderly trading and liquidity in our derivatives markets. The CFTC remains squarely focused on promoting their integrity, resilience, and vibrancy through sound regulation," said CFTC chairman Heath Tarbert. "At my direction, the CFTC has pivoted our approach to take this challenge head on and we have dedicated appropriate resources to adapt to market developments."
The action from the CFTC includes temporary relief for various market participants on requirements such as recording oral communications related to voice trading, time-stamping, recordkeeping, and monitoring requirements for maintaining an audit trail. Most of the relief expires on 30 June this year.
Futures commission brokers, swap dealers and introducing brokers have also been granted 30-day no-action relief from requirements to provide annual compliance reports to the CFTC.
The Futures Industry Association (FIA) president and CEO, Walk Lukken, welcomed the rapid response to the coronavirus pandemic by the CFTC, which will help ensure that markets and its member companies continue to function as needed.
"These actions by the CFTC demonstrate that Chairman Tarbert, and Commissioners Behnam, Berkovitz, Quintenz and Stump, understand the challenges companies face with a dispersed and remote workforce," Lukken said. "Now more than ever, our markets must stay open and functioning to allow commercial companies the ability to manage risk and discover prices. FIA will continue to work with the CFTC and other global regulators to ensure that the global pandemic does not impair the important societal functions that markets provide."