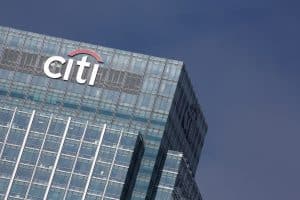 Citi has promoted its head of EMEA distressed credit trading to become its new head of leveraged trading for the region, The TRADE can reveal.
Rio Dhat has been appointed head of leveraged trading for EMEA, according to an internal memo seen by The TRADE.
Dhat originally joined Citi in 2014 as a sales and trading summer analyst, rising up the ranks in credit trading focused roles.
The leveraged trading business will incorporate the bank's high-yield bond, leveraged loan and distressed trading desks.
Alongside Dhat's promotion, Citi has chosen one of its loan traders for its American business, Jeff Ransom, to assume responsibility for loan trading in EMEA. He will re-locate to London and report to Dhat.
"Leveraged Trading continues to be a core part of our credit trading business, and compliments our market-leading Global CLO franchise," said co-authors of the internal memo, EMEA head of credit trading and financing and securitisation, Simon Jones and global head of credit and municipal trading, Vikram Prasad, whom Dhat will report to in his newly expanded role.
"Please join us in congratulating Rio and welcoming Jeff."