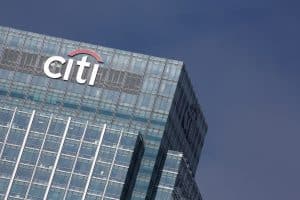 Citi has appointed its global head of FinTech and innovation for the markets and securities services division to digitise services for its entire institutional client base.
According to an internal memo seen by The TRADE, Sandeep Arora has been promoted to chief investment officer and head of digital for Citi's Institutional Client Group (ICG) to drive the acceleration of the ICG's digital offering. 
In May, Citi launched a project to bolster the digital experience across its electronic trading platforms within the institutional business, tasking Arora with overseeing the initiative to unify and delivery digital client experience across all product lines.
In his new role, Arora will oversee digital strategy for ICG, which includes banking, capital markets and advisory, markets, securities services, private banking, and treasury and trade solutions.
Citi said he will drive greater adoption of the digital services already deployed and accelerate the digitisation of all client services, including leading an API strategy aimed at enhancing client access.
In addition to his role as head of digital for ICG, as chief investment officer Arora will also chair the investment committees at Citi and become a voting member of the investment committees for all ICG portfolios.
"We have seen further acceleration in the adoption and engagement of our digital platforms during the COVID-19 pandemic," said Paco Ybarra, chief executive of ICG, and Stuart Riley, global head of ICG's technology and operations, in the memo.
"Enhancing the way we serve our clients, a crucial component of Citi's overall transformation effort, has resulted in momentum that emphasizes the importance of our digital strategy and the need to further digitise our businesses to deliver the best user experience to our clients."
This is the second senior appointment made by Citi to its ICG division recently, after it appointed Silas Findley as its new chief governance officer in a bid to move on from several regulatory enforcement actions, in December.