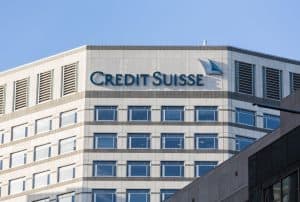 Credit Suisse has participated in a funding round for a Zurich-based software platform provider for asset managers through its investment vehicle, SVC Ltd.
Formerly known as Fimax Asset Management Solutions, Assetmax provides an IT platform for asset managers and banks to remove administrative burdens by automating and outsourcing business processes.
Credit Suisse said the SVC Ltd investment committee was impressed with the 'sophisticated technology' used for Assetmax's platform, and the fact that it had amassed its current client base through referrals from existing customers.
"With its platform, Assetmax addresses the needs of many external asset managers and has done a convincing job of technically implementing the corresponding solution," said Didier Denat, chairman of the board of directors of SVC Ltd and head of corporate & investment banking at Credit Suisse.
"It is precisely this combination of strategic flair and flawless implementation that is a decisive factor for a company's success. By participating in the first round of funding, we hope to help the company continue to advance its growth and to support its long-term success."
Assetmax, which was founded in 2013 and currently has a team of 24 employees, added that it will use the funds from the first funding round to further develop its platform and implement a strategy aimed at growing its client base.
Credit Suisse has provided 130 million Swiss Francs to SVC Ltd for investing in Swiss small and medium sized enterprises (SMEs), with 30 million Swiss Francs set aside specifically for FinTech firms.
Its investment in Assetmax is SVC Ltd's second investment after providing capital to a FinTech firm in the fourth quarter last year that offers business loans to SMEs.