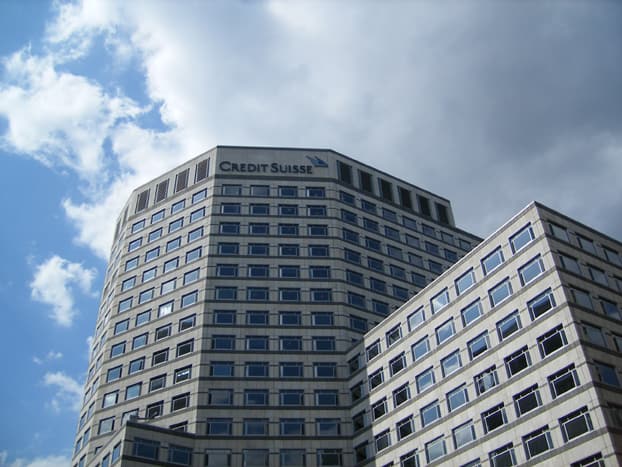 Credit Suisse is to slash an additional 2,000 jobs from its investment banking business, as its corporate restructuring accelerates.
The 2,000 job cuts follow last month's news that the Swiss bank would be cutting 4,000 roles to cut costs.   
The bank has increased its targeted savings from CHF 3.5 billion to CHF 4.3 billion by the end of 2018.
In a statement, chief executive officer, Tidjane Thiam, explained its recent performance highlighted two areas of challenge for the bank: its fixed cost base, and its scale in Global Markets in the Americas and Europe.
Thiam said: "We are taking action to lower the cost base of Global Markets by reducing headcount by 2,000. This will drive a decline in the Global Markets' cost base from USD 6.6 billion to USD 5.4 billion by end-2018."
He explained the measures being taken are to strengthen the bank's capital base and reduce operating costs, to "improve our resilience and flexibility going forward."
Credit Suisse is streamlining its Global Markets business after suffering the first annual loss since the financial crisis.
The Swiss bank reported it suffered a pre-tax loss of CHF 2,422 million in 2015 and a pre-tax loss of CHF 6,441 million in the fourth quarter of 2015.
Its Global Markets division reported a 14% decline in revenues, with fixed income sales and trading revenues suffering a loss.
Credit Suisse agreed to a settlement of $84.3 million with the SEC earlier this year, after lawsuits were filed for misleading investors in its dark pools.