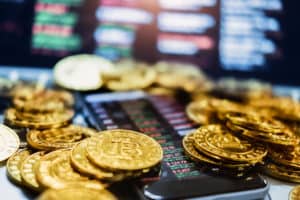 Institutional digital securities exchange Archax has appointed a new head of institutional sales, Malcolm Ford, ahead of its official launch later this year.
Ford joins Archax as head of institutional sales with over 20 years of industry experience in electronic trading, most recently serving as a sales consultant at CMC Markets for the last five years.
Prior to CMC Markets, he was head of strategic broker-dealer sales at Instinet Europe for a year, and a director, responsible for driving electronic revenue, at KCG Europe. 
Previously in his career, Ford also served as an executive director for electronic trading at investment bank Morgan Stanley for two years, and as a senior sales manager at Credit Agricole Cheuvreux for over ten years.
"For the next phase of the Archax journey, we need to ramp up our interaction with the traditional institutional community, as we roll out digital asset solutions that are directly aimed to serve their needs," said Graham Rodford, chief executive officer of Archax. 
"Malcolm brings extensive experience and connections from that world, and has the proven skillset needed to drive forward our growth in that space."
His appointment follows the news in October that the crypto exchange, which covers a range of digital assets had exceeded its initial funding target by $3 million, reaching $8 million in total.
Archax also became the first and only crypto exchange to receive approval from the Financial Conduct Authority (FCA) in August last year, adding that this approval had been essential to securing its funding.
"The explosion of activity in the crypto space is highlighting the requirement for institutions to look for trusted partners in the digital asset world," added Ford. "As the first and only FCA-regulated digital securities exchange, Archax is in the enviable position of helping institutions unlock this fast-developing market."