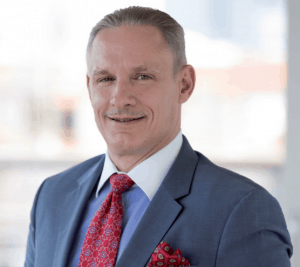 Deutsche Asset Management's global head of equity trading and buy-side industry veteran Mike Bellaro is departing after 30 years with the firm, The TRADE can reveal.
Bellaro is set to leave the firm in the summer and Deutsche Asset Management will find his replacement in due course, a spokesperson confirmed.
Bellaro joined Deutsche Asset Management in 1988 and held senior positions across the business including head of equity, derivative and FX trading in Frankfurt. He also oversaw the US equity and derivative trading for Deutsche Asset Management in New York.
As a founding member and co-chair of not-for-profit industry group Plato Partnership, Bellaro has made waves in the equity trading industry. He is also  a member of the advisory board for TradeTech DACH, TradeTech FX and International TraderForum. The TRADE named Bellaro as trader of the year (long only) award at last year's Leaders in Trading awards ceremony at The Savoy Hotel in London. 
Bellaro's departure follows news of Deutsche Bank's plans to slash its headcount by at least 7,000, and 25% of its global equities business, following several years of losses and restructuring.  

The significant scale back in equities is part of plans to reduce the bank's leverage exposure by €100 billion, or 10%, according to a statement released ahead of the bank's annual general meeting yesterday.

This article was updated to remove a statement that Mike Bellaro was retiring.