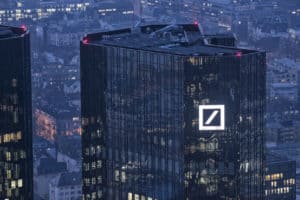 Deutsche Bank's group chief information officer and chief technology officer has departed from the institution after less than a year in the role.
A spokesperson at Deutsche Bank confirmed that Neal Pawar has now left the business, having joined in September last year from AQR Capital where he was formerly chief technology officer.
It is understood Pawar stepped down from his positions and left the investment bank due to personal reasons, and he will not move to a new role.
Pawar's role will be handed to three senior technologists at Deutsche Bank. Scott Marcar will become chief technology officer in addition to his current responsibilities as chief information officer of the investment bank and the corporate bank divisions.
Similarly, Dilip Khandelwal will take over as chief information officer for corporate functions on top of his current role as head of technology centres and TDI APAC, and Gordon Mackechnie will oversee technology infrastructure, including production.
Deutsche Bank's move to hire Pawar followed shortly after its major deal with BNP Paribas to transition its electronic equities and prime brokerage clients to the French institution. The deal was part of business transformation and restructuring plans at Deutsche Bank, which included the loss of approximately 18,000 full-time positions.
BNP Paribas said recently that the integration of Deutsche Bank's hedge fund clients onto its prime brokerage and electronic equities technology is on track, and has not been impacted by the global coronavirus pandemic.
Elsewhere, Deutsche Bank has expanded its client communication channels to include WhatsApp under its latest partnership with messaging systems specialist Symphony. The move means that clients can chat securely on WhatsApp at any time, while meeting compliance criteria such as data retention and surveillance.