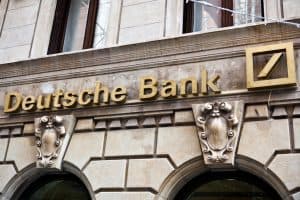 Deutsche Bank has announced a new partnership with Nasdaq whereby the exchange operator will deliver the technology and operational services to power Deutsche Bank's new US Single Dealer platform.
The platform, which is due to go live in Q3 this year, will be underpinned by Nasdaq's market technology infrastructure, including portions of risk controls, venue surveillance, trade reporting and clearing facilitation.
The US Single Dealer platform will be developed by Deutsche Bank as part of its strategy to evolve its offering to the marketplace, including the provision of unique liquidity opportunities.
"The Single Dealer Platform represents our further investment in electronic execution," commented Nicolas Balatsos, COO of Americas equity trading and equity sales at Deutsche Bank. "Combined with our ability to warehouse and manage risk efficiently, the platform creates an attractive liquidity offering for our clients that is unique to Deutsche Bank."
Deutsche Bank recently confirmed that it is currently in discussion with Commerzbank over a potential merger between the two German investment banks.
In brief and separate statements released earlier this month, both institutions said that they have agreed to start conversations about a possible tie-up after months of speculation about a merger. However, both banks reiterated that reaching a deal cannot be guaranteed.