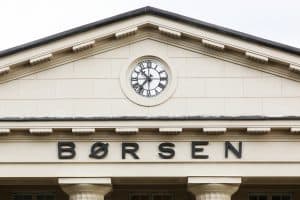 Pan-European exchange group Euronext has named the new chief executive of Oslo Børs, after acquiring the Norwegian stock exchange in June.
Øivind Amundsen has been appointed CEO of Oslo Børs, after serving as Euronext's head of listings for Norway and international listings since the acquisition.
He first joined Oslo Børs in 2010 as head of the legal department and executive vice president overseeing primary markets. He also formerly worked as a partner at law firm Selmer focused on primary equity capital transactions. 
Euronext said in a statement that Amundsen's appointment follows Håvard Abrahamsen's resignation from his position as CEO and president of Oslo Børs, which he had held since late 2018.
"I accepted the role of President & CEO of Oslo Børs VPS in early December 2018, before the acquisition process had begun. The role I now have is different from what I signed up for and expected, and this is the sole reason for my resignation," Abrahamsen commented. "I am confident that Øivind Amundsen, with his long experience at Oslo Børs, has all the skills and energy to take the growth ambitions of Oslo Børs to the next level."
Euronext confirmed intentions to acquire Oslo Børs for around €625 million at the end of last year following an auction of the Norwegian exchange's shares which was covertly arranged by its largest shareholders. However, US exchange group Nasdaq then launched its own offer for the Norwegian exchange, leading to a bidding war between the two groups throughout the early part of this year. Nasdaq eventually decided to withdraw its bid for Oslo Børs.
In December, Euronext completed the migration of its derivatives market to proprietary trading technology platform Optiq, and moved forward with plans to switch Oslo Børs markets to the new system.
"We are very pleased to welcome Øivind Amundsen in the position of CEO of Oslo Børs to the Managing Board of Euronext. Under his leadership, building on his strong experience with capital markets in Norway, we shall continue focusing on delivering the best services to our clients," Stéphane Boujnah, CEO of Euronext, added.