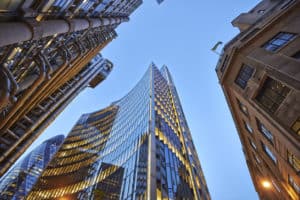 Global trading infrastructure provider Exegy has made a string of key senior appointments including a new chief executive office, chief financial officer and chief technology officer – as part of its accelerated growth strategy.
David Taylor has been promoted to the role of chief executive officer, after serving in product strategy and engineering leadership roles at Exegy over the last 18 years.
Taylor will replace James O'Donnel, who announced his retirement after leading the company since 2005.
Taylor will also serve on Exegy's board, joining O'Donnell, who will remain a member following his retirement.
"Jim was a visionary and stalwart investor during our startup years, as well as an innovative and revered CEO for over 17 years. We're fortunate to retain his guidance as we embark on the next stage of Exegy's growth," said Taylor.
O'Donnell added: "David helped us span much of that distance through his expertise, vision, and drive. I'm confident that under his leadership, that progress will only accelerate."
Alongside Taylor's appointment, Peter Feret has been named as chief financial officer. Feret brings 25 years of experience in shaping financial strategy for growing companies including Scripps Networks Interactive, which was acquired by Discovery Inc. and Ministry Brands.
"Peter's experience with private equity-backed growth firms will be a tremendous asset in this role," said Taylor.
Elsewhere, Jason White, who has spent 20 years at Exegy, has been promoted to the role of chief technology officer. During his tenure at Exegy, White has held leadership roles in engineering, solutions consulting, managed services and product strategy, most recently serving as vice president of product management for market data.
As CTO, White will lead Exegy's global engineering organisation alongside overseeing the company's security and IT infrastructure team.