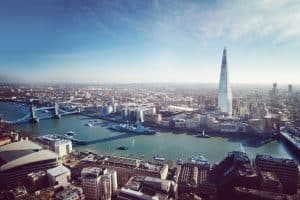 The UK's Financial Conduct Authority (FCA) has named Sheldon Mills as its new interim executive director of strategy and competition, replacing Christopher Woolard as he takes on the interim chief executive role.
The senior management reshuffle follows Andrew Bailey's move to step down as CEO of the FCA as he prepares to join the Bank of England as governor in mid-March. Upon the move, Woolard will become interim chief executive, and Mills will become interim executive director of strategy and competition at the FCA.
Before joining the FCA in September 2018, Mills was the senior director of mergers and state aid for the Competition and Markets Authority. During his time at the FCA, Mills has focused on tackling anti-competitive behaviour in the industry.

"Since joining the FCA he has been an inspirational leader and shown his ability to deliver large, complex projects. His appointment will ensure the FCA continues to deliver for consumers," said Christopher Woolard incoming interim chief executive of the FCA.  
The Bank of England confirmed in December that Bailey would replace Mark Carney as governor on 16 March. He was considered a frontrunner for the position, with other contenders including Legal & General's head of personal investing, Helena Morrissey, and the former head of the US derivatives watchdog, Christopher Giancarlo.
The news of Bailey's appointment at the Bank of England was welcomed by the buy-side, despite the difficult political environment he will be working in, with Standard Life Aberdeen's chief executive, Keith Skeoch, describing him as the 'natural choice'.