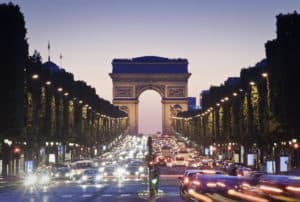 Market maker Flow Traders has confirmed plans to open a new Paris office as part of its continued expansion into Europe.
Flow Traders has appointed Pierre-Antoine Jaunatre to head up the day-to-day operations of the new Paris office, reporting into the team in Amsterdam.
Jaunatre joined Flow Traders in 2014 as an institutional trader for the exchange traded funds (ETFs) division.
The new physical location will be the firm's fourth office in the Europe, Middle East and Africa (EMEA) region, joining its hubs in London, Milan and Amsterdam.
The market maker first opened its London office in 2018, describing the City as an important centre for its counterparty base and ETF issuer representatives.
"Following the successful opening of our London and Milan branches in 2018 and 2020, we are extremely pleased to be opening a third European branch office in Paris," said Ron Heydenrijk, European head of sales and external relations. 
"Flow Traders' continued drive to provide liquidity in an ever-growing number of products, across asset classes, implies a constantly growing number of counterparties we trade with. Proximity to these counterparties is, therefore, becoming increasingly important, and the opening of our Paris branch office is yet another step towards achieving this goal." 
Other market makers have continued to focus their attention on Paris as a financial hub for EMEA, with US-headquartered Citadel Securities most recently opening a new office in the city in a bid to extend its European presence.