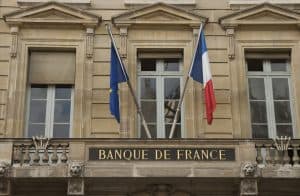 The former governor of the Banque De France has joined the board of directors of UK-based blockchain technology specialist SETL.
Christian Noyer has held various senior positions across central banks in Europe, including as vice president of the European Central Bank in Frankfurt when it was established in 1998, and as the governor of the French central bank between 2003 and 2015, following his reappointment for a second six-year term in 2009.
SETL, launched in 2015, has been working on implementing its multi-asset institutional payment and settlement platform using blockchain technology, known as OpenCSD. The vendor's system allows market participants to move cash and assets directly between each other, enabling immediate and final settlement of transactions.
"In the current environment, SETL's technological leadership coupled with the deep experience of the team presents a unique and compelling proposition. I look forward to helping shape this extremely interesting initiative," Noyer commented.
SETL's recently-appointed chief executive, Philippe Morel, added that Noyer's appointment will assist the blockchain group as it continues to develop its product.
"We believe we have a technological lead in the blockchain for financial markets arena having demonstrated the ability to process billions of transactions a day, and to be able to service over 100 million addresses concurrently. We are unique in having both a financial grade product and a proven deployment route," Morel said.
Morel joined SETL as its CEO in October from The Boston Consulting Group where he oversaw private and principle investment for Europe. He has also previously worked at Goldman Sachs and within the credit department at Societe Generale.
"We do not underestimate the challenges of re-tooling some of the most fundamental elements of our financial infrastructure but the benefits of doing so are significant and widespread. We are strongly positioned to commence that transformation and look forward to making further announcements shortly," Morel added.