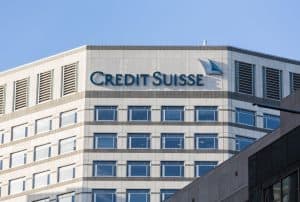 Credit Suisse has nominated a former group chief operating officer at UBS to head up its risk committee following the investment bank's $5.5 billion loss from the collapse of Archegos Capital Management in March.  
Axel Lehmann has been nominated as chair of the risk committee at Credit Suisse after stepping down from his position as president of personal and corporate banking and president of UBS Switzerland in January this year. 
Alongside Lehmann, Juan Colombas has also been nominated for election to the bank's board of directors. Colombas was previously a non-executive director and member of the audit and risk committee at ING Group since 2020, and chief risk officer at Lloyds Banking Group.  
"With their deep experience in risk management and business leadership, and both with careers spanning approximately three decades in financial services, they will make an invaluable contribution as we shape the bank's strategic realignment and enhance our culture of risk management and personal responsibility and accountability," António Horta-Osório, chairman of Credit Suisse, commented.  
The Swiss bank will hold an extraordinary general meeting on 1 October when the election process will take place without personal shareholder attendance due to COVID-19 restrictions.  
Lehmann's nomination to lead the risk committee at Credit Suisse follows a damning report on its internal failures amid the collapse of family office Archegos Capital, which led to a $5.5 billion loss within the bank's prime brokerage division. 
Credit Suisse plans to write down $35 billion of hedge fund balances, and focus on underlying risk positions and the types of hedge fund clients it services. The scandal prompted the exit of senior executives, including the co-heads of its prime brokerage business, its chief risk officer, and the head of the investment banking division.  
Last month, David Wildermuth joined Credit Suisse as its new chief risk officer following a 25-year career with the US investment bank Goldman Sachs, most recently as deputy chief risk officer.