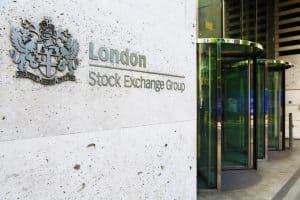 The London Stock Exchange Group's index business FTSE Russell has extended the scope of data sets provided by Refinitiv used within its fixed income indexes and analytics tool.
FTSE Russell said that the extension of the relationship will provide benefits to global investors by improving its multi-asset investment tools based on the independent data sets produced by Refinitiv, at a time when clients are seeking choice in fixed income markets.
"As FTSE Russell continues to seek to meet increasing client demand for innovation in multi-asset data, index and analytics solutions it is important that we work with strategic partners who are similarly focused on meeting our clients' needs," said Waqas Samad, CEO of benchmarks at FTSE Russell.
"FTSE Russell has been very impressed with the quality of Refinitiv's data sets and the expertise of the product analysts with which we have worked to date. Refinitiv has an agile and client-focused approach towards relationships and product innovation."
The company added in a statement this its acquisition of The Yield Book and Citi index has also helped bolster its fixed income data services for clients. Having closed in September 2017, the deal saw the London Stock Exchange acquire both data businesses for $685 million. More recently, FTSE Russell also acquired full ownership of the FTSE TMX global debt capital markets business.
Managing director of partnerships propositions at Refinitiv (formerly Thomson Reuters Financial & Risk), Stuart Martin, also commented that FTSE Russell has an exciting vision for the future of multi-asset investment tools.
"We are delighted to be partnering with them to better serve the market with innovative products that utilise our transparent, accurate and comprehensive fixed income pricing and reference data," Martin added.