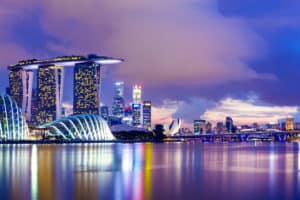 GAM Investments has moved to further expand its presence in the Asia Pacific region with the opening of a new Singapore office.
The new location will be run by newly appointed Terence Bong who will also oversee all client activities including business development and client relationships for the South East Asia region.
He joins GAM Investments from Templeton Asset Management where he had previously served as head of wholesale for South East Asia, responsible for distribution to private banks, independent financial advisors, insurance companies and consumer banks across Singapore, Thailand and the Philippines.
Prior to joining Templeton, Bong served as head of intermediary business development at Nikko Asset Management Asia, head of private banks distribution for Asia at Schroder Investment Management, and previously held roles at Aviva and Citibank Singapore.
"The establishment of an office in Singapore, together with Terence's appointment, represents an important strategic step for the firm," said Peter Sanderson, GAM group chief executive officer.
"We are planning to grow our business in Asia, including by responding to growing client demand for sustainable solutions in the region.
GAM's new Singapore office joins its other Asia Pacific locations in Hong Kong, Tokyo and Sydney.
Several major sell-side participants have launched trading hubs in Singapore in the last year as part of an ongoing initiative by the Monetary Authority of Singapore (MAS) to make the region a global trading hub, most recently seeing Northern Trust and Nomura and open FX trading engines in April and May respectively.
Buy-side interest in the region has subsequently grown, with Citadel and Optiver both choosing to open Singapore offices in the last year also.