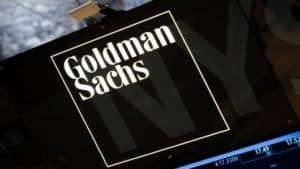 The prime brokerage units of Goldman Sachs and JP Morgan are gathering momentum through increased market share after posting record balances with their hedge fund clients. 
Goldman Sachs reported revenues of £815 million from equities financing in the second quarter, as a result of record average hedge fund balances in the prime brokerage business. 
Elsewhere, JP Morgan posted equities trading revenues of $2.7 billion, up 13% year-on-year, also off the back of record prime brokerage balances.
The two US banks have been relatively unscathed by the blow-up of hedge fund Archegos Capital in March, which resulted in losses of over $10 billion for Wall Street, and are now planning to expand as some banks look to scale back their operations. 
"You've obviously seen open expressions by other firms who are looking to reduce down their prime business. We are going the other way. We want to grow that business," said Stephen Scherr, chief financial officer, Goldman Sachs on its earnings call this week. 
"I suspect clients in motion around prime are coming to Goldman Sachs as they are to others and we are looking to sort of grow that business more broadly."
Nomura is reportedly planning to withdraw from providing cash prime brokerage services in the US and Europe following the $2.9 billion hit from Archegos – according to a story from Bloomberg – and Credit Suisse is significantly resizing the prime services unit with an aim to scale back the types of hedge fund clients it services. 
The fallout of Archegos has also resulted in many banks reviewing their financing and margin procedures in a bit to manage and lower risk exposures to volatile stock market events. 
According to one report, JP Morgan is said to have asked its hedge fund clients to post more cash collateral on an intraday basis on their single-name equity swap positions if they lose value. 
Meanwhile, the rise in balances comes as global hedge fund assets jumped to $4.07 in trillion in June, a new record, according to BarclayHedge in response to easing of lockdown restrictions, optimistic economic forecasts, and rising equity and commodity prices.