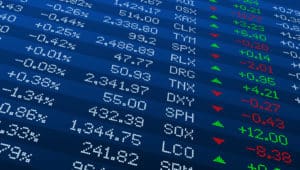 Eurex has expanded the scope of buy-side clients that can use its European direct access repo clearing model to hedge funds and other investors.
The expansion means more firms and their counterparty dealer banks will be able to use the direct access model for repo clearing, which provides market participants with direct clearing connections to CCPs for reduced costs and risk.
Under the ISA Direct scheme for OTC interest rate swaps and repo, the client and CCP have a principal relationship with the regular clearing member acting as a clearing agent.
Eurex said the expanded scheme, known as ISA Direct Indemnified, will go live in the fourth quarter this year and it has recently received regulatory approval for the launch.
A whitepaper published by Eurex alongside its plans to expand the model stated that while repo markets have been most impacted by capital requirements and balance sheet constraints, the ISA Direct model offers dealer banks opportunities for balance sheet optimisation and better execution terms for the buy-side.
"As regulatory capital requirements drive the rationing of scarce balance sheet capacity, the case study in our new paper shows how direct access can deliver significant efficiencies and create capacity for business growth," said Matthias Graulich, chief strategy officer at Eurex Clearing.
Last month, Dutch bank de Volksbank joined the Eurex ISA Direct model, with ABN Amro acting as its clearing agent. Swiss Life Asset Managers was the first buy-side client to use the model of OTC interest rate derivatives in mid-2019.
Rival clearinghouse LCH also recently expanded its buy-side repo direct clearing model to more funds amid increased demand from the buy-side. Insight Investment was the first to go live with additional funds for direct clearing after clearing the first repo trade in 2017 with LCH through the model.