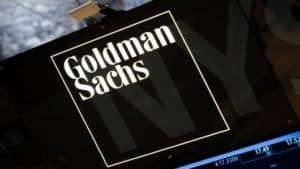 Goldman Sachs is looking to benefit from MiFID II with research content as the investment bank's equities business growth paled in comparison to rival banks in the second quarter this year. 
Speaking on the earnings call this week, Goldman Sachs' chief financial officer, Marty Chavez, said the bank's research content has performed well for the bank since MiFID II came into force and it has won market share from smaller institutions.
Chavez, who has formerly been the global co-chief operating officer of equities for Goldman Sachs, explained that commissions and fees revenues were stable in the second quarter, but commission rates dipped quarter-to-quarter as the market adapted to MiFID II.
In comparison, Goldman's US investment banking rivals JP Morgan and Citi enjoyed increased revenues in equities in the second quarter. Revenues were up 24% in the second quarter year-on-year at JP Morgan and 19% at Citigroup for the same period.  

"While we always thought of 2018 as the year of adapting to MiFID II and observing and making changes in our business, we also highlighted for you that we had the view that MiFID II benefits would accrue for scale players with leading research content," Chavez said.
"We are one of them and we are seeing abundant signs of that, picking up share from the lower tiers and firms that do not have that kind of scale and diversification."
Goldman Sachs saw one of its highest quarterly equities performance in the first quarter this year, but second quarter revenues were down 18% quarter-to-quarter to $1.9 billion. Year-on-year, equities at Goldman Sachs were largely unchanged compared to the second quarter last year.

"Our equities franchise, which I had the opportunity to co-head some number of years ago, is one that I wouldn't trade for anyone else's equity franchise," Chavez added. "It's global, it's balanced across cash and derivatives, and we are doing exciting things in automation and engineering."
Goldman Sachs confirmed earlier this week that its current chief executive Lloyd Blankfein will step from his role and retire at the end of September. He will be replaced by David Solomon, currently chief operating officer at the bank, as of 1 October.