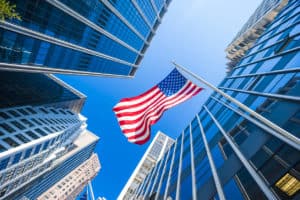 The implementation of the Consolidated Audit Trail (CAT) Customer and Account Information System has experienced continuous delays since it was originally approved by the US Securities and Exchange Commission (SEC) on 15 November 2016.
In what has been an almost six-year delay, SIFMA has issued a public statement justifying the decision to delay the implementation of the CAT Customer and Account Information System once again.
"SIFMA believes the SROs were correct to delay the implementation of the CAT Customer and Account Information System until the fourth quarter of 2022," said Kenneth E. Bentsen, president and CEO of SIFMA. "This will assist firms in addressing reporting challenges and allow time for other issues to be remediated."
The CAT seeks to develop a single database which would accurately track securities trading through the US National Market System (NMS), the US' system for trading equities.
Originally adopted by the SEC in 2021, Rule 613 of the NMS regulation made it a requirement for the US Financial Industry Regulatory Authority (FINRA) to work alongside national securities exchanges – collectively referred to as self-regulatory organisations (SROs) – to submit a plan for the CAT by April 2013.
However, several delays relating to SROs only saw an initial plan submitted in September 2014, which had three rounds of amendments added to it over two years, until it received final approval in November 2016.
The SROs initial plan intended for the first phase of reporting, for the SROs themselves, to begin in November 2017 and the second phase, which would consist of participation from most of the other industry members, in November 2018. The third phase was intended to follow in November 2019, covering small industry members.
The exchanges, however, requested yet another delay just before the originally planned start date in 2017. Implementation of the CAT has continued to experience delays up until this point, causing SIFMA to once again speak on the decision to delay – emphasising the importance of getting it right.
"When fully implemented, the CAT will be the largest database of retail and institutional trading data ever created. It also will include personal information on every retail brokerage customer in America, as well as identifying information for every pension fund, mutual fund, and other institutional account in America," added Bentsen.
"The need to get it right is essential. To that end, we once again call on the SEC to adopt its August 2020 CAT data security proposal, which is designed to significantly enhance the security of data held within CAT."