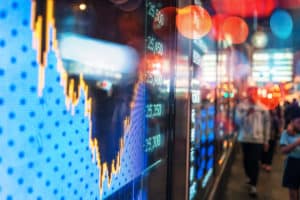 Eurex has confirmed it has cleared its first SOFR swaps transactions with JP Morgan and LBBW submitting the initial trades.  
 The central clearing counterparty (CCP) said the development underlines its clients' increasing commitment to clearing over the counter (OTC) products with Eurex and marks an important addition to its liquidity pool. 
"Making it possible for clients to combine EUR and USD swap clearing attracts even more clients to our EU27 based, EMIR compliant liquidity pool. It is another vital step in our vision to become home of the euro yield curve," said Phil Simons, global head of fixed income sales, derivatives, funding, and financing at Eurex Clearing. 
SOFR overnight index swaps and SOFR basis swaps having been clearable at Eurex up to 50-year maturity since 29 July. 
SOFR was introduced in 2018 as an alternative benchmark to Libor for US dollar derivatives and other financial products. It is now considered best practice as an alternative reference rate, following years of controversy and manipulation shrouding the Libor benchmark.
"Being the first to clear USD SOFR swaps at Eurex Clearing demonstrates our commitment to provide liquidity and support our European clients with their multi-currency derivatives clearing needs," said co-head of EMEA Rates at JP Morgan, Tom Prickett. "This is another important milestone in the benchmark transition process and we're delighted to be leading our clients through this positive industry change." 
Last month, new data from the UK's Investment Association suggested that asset managers have upped efforts in the switch from the Libor benchmark to alternative reference rates. A poll of Investment Association member firms showed that 70% had reduced their exposure to Libor throughout last year.
"Clearing the first USD SOFR swaps at Eurex Clearing demonstrates our commitment to the development of an alternative European based liquidity pool," added head of FICC markets at LBBW, Dr. Thilo Roßberg.