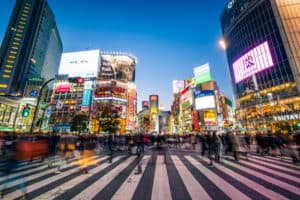 As part of its restructuring, Japan Exchange Group (JPX) will establish a new subsidiary, JPX Market Innovation and Research.
The new subsidiary, which has a tentative commencement data of 1 April 2022, will provide data and index services related to financial instruments markets and system-related services, along with other business related to the operation of financial instruments exchange markets.
JPX will leverage IT innovations and new partnerships to diversify and update data and index services.
Under its third medium-term management plan, JPX is also set to evolve into a 'smart' exchange, which would allow anyone to trade any product in a secure and easy way.
By strengthening digital and network-related businesses using data and technologies, major exchange groups abroad are increasing the diversification of their businesses and advancing the sophistication of their services.
Japan is also seeing changes in the external market environment proceed rapidly, including attempts to create a market that uses new digital technologies such as blockchain, which is distinct from more traditional financial and capital market frameworks.
As a means of responding to these external changes, JPX said in a statement that it needs to aim for flexible and mobile business development through M&As and leveraging highly-skilled human resources, while fostering a new culture that is not constrained by the traditional "exchange" framework.
"Alongside our commitment to stable market operation by our exchanges, self-regulatory organisation and clearing organisation, the entire JPX Group, led by the new company, will pursue the creation of market services that will improve the functionality and efficiency of the whole market, thereby exercising its function of underpinning the sustainable growth of Japan's economy as a core infrastructure of the financial and capital market," JPX said in a statement.