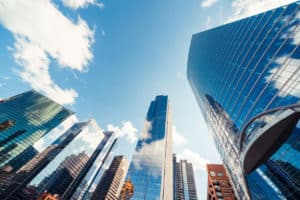 Start-up bond trading platform LedgerEdge has appointed Brian Hickey as its new head of product.
As part of his new role, Hickey will be based in the US and will assist the firm with its expansion in the region. 
In addition, he will work closely with clients to understand their business development issues and help LedgerEdge develop new features in its technology to meet customer requirements.
Hickey brings 25 years of financial services experience as a multi-asset trader, trading technologist and market structure specialist to LedgerEdge.
He joins from State Street Global Advisors, where he spent almost 14 years in a variety of senior positions.
Most recently, Hickey served as head of cross-asset electronic trading, where he oversaw strategic initiatives across asset classes and trading locations, focusing on data, analytics and automation.
Prior to State Street Global Advisors, Hickey served as an international equity trader at Putnam Investments for just over eight years.
In a social media post announcing his appointment, Hickey said: "I have joined LedgerEdge! I am excited to be part of such a talented and innovative team, and to help deliver the next generation ecosystem for trading corporate bonds."
Hickey's appointment follows that of Dom Holland, who took on the role of business development for the US in November last year. Holland joined LedgerEdge from BNY Mellon and held senior positions at Deutsche Bank and RBC Capital Markets prior to that.
"We are excited to welcome Brian to LedgerEdge. His wealth of knowledge of trading technology and US markets will be instrumental as we continue to develop our ecosystem and expand," said David Nicol, chief executive of LedgerEdge, speaking to The TRADE.
"Brian is already bringing his experience and strong client focus to bear, and we look forward to what we will achieve with him on the team."