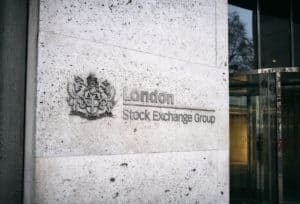 The London Stock Exchange Group (LSEG) has confirmed it expects to complete its $27 billion acquisition of data and analytics giant, Refinitiv, on 29 January.
Closure of the transaction remains subject to regulatory authority approvals, however, the LSEG said it expects to receive these shortly.
LSEG has been working towards closing the transformational deal with Refinitiv for nearly 18 months, after confirming its plans to acquire Refinitiv in August 2019.
The deal reached a turning point earlier this month when the LSEG finally received approval from the European Commission to sell off its Borsa Italiana business.
The move was to alleviate concerns from the EU regulator that the combination of LSEG's bond trading platform MTS and Refinitiv's Tradeweb would dampen competition in trading and clearing.
There were also competition concerns around market data, specifically that the combination of Refinitiv's desktop solutions and consolidated data feeds with LSEG's FTSE Russell index business could see competitors shut out from accessing input data from both LSEG and Refinitiv.
The exchange agreed to offload its Borsa Italiana business, including MTS, to rival exchange Euronext for €4.3 billion in October. Shareholders from both Euronext and LSEG unanimously agreed to the sale and acquisition of Borsa Italiana the following month.

"Today, we can approve the proposed acquisition of Refinitiv by LSEG because LSEG offered commitments that will ensure that the markets will remain open and competitive and the acquisition will not lead to higher prices or less choice and innovation for these products," said executive vice-president Margrethe Vestager, in charge of competition policy at the European Commission, upon approving the mega-merger.