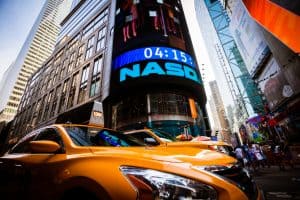 Nasdaq has taken its latest step to fully acquire Oslo Børs, by acquiring 844,071 shares, taking its total ownership of the Norwegian exchange to 37%.
The purchase was made at 158 NOK per share, equaling over $15 million for the shares.
Nasdaq is currently in a bidding war for Oslo Børs with pan-European exchange Euronext, which last month gained the backing the holders of Oslo Børs to purchase a majority stake. Nasdaq now currently owns just over a third of the exchange.
Both Euronext and Nasdaq value the exchange at 158 NOK per share, or around £600 million. Euronext's offer has the backing of shareholders representing 53.2% of the company, but the Olso Bors board and their CEO has publicly backed Nasdaq's bid.
"As we continue to pursue our ambition to acquire Oslo Børs VPS, we are pleased to have been deemed fit and proper by the Norwegian Financial Supervisory Authority," said Lauri Rosendahl, president of Nasdaq Nordic.
"Based on the support by the board and key stakeholders, we remain confident that our offer is the best alternative for the continued long-term success of the Norwegian financial markets, and we look forward to the final decision of the Ministry of Finance."