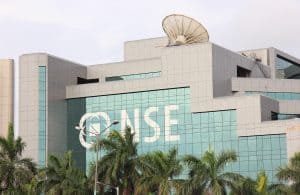 A two-year dispute between Singapore Exchange (SGX) and India's National Stock Exchange (NSE) over derivatives and market data will come to an end as both venues have agreed to form a new trading link.
SGX and NSE said in a statement that they would both withdraw arbitration proceedings after formally agreeing to cement terms for launching the NSE International Financial Service Centre (IFSC)-SGX Connect.
The link will enable both SGX and NSE IFSC members to access Nifty derivatives in Gujarat International Finance Tech (GIFT) City and manage exposures through their respective clearing providers.
"Building connectivity across international platforms in Singapore and India will facilitate unfettered access for global market participants, and in turn enhance investments and capital market flows between India and the world," commented Loh Boon Chye, CEO of SGX.
"As Asia's pioneering central counterparty, SGX will work with NSE and stakeholders to develop a connectivity infrastructure that incorporates international best practices and creates new value for existing and new customers."
The dispute between SGX and NSE began in February 2018 when three exchange operators said they would stop licensing their market data and indices to foreign investors, throwing SGX's flagship futures index into question.
NSE argued that the data products licensed to foreign exchanges had led to a migration of derivatives trading from the country. Some of the licensing agreements were terminated with immediate effect raising alarms at the time that trading on other exchanges could be disrupted.
Shortly after, SGX revealed plans to launch new derivatives products for Indian equities in June to replace its existing Nifty futures. However, NSE responded with legal action and applied for an interim injunction on the products, forcing SGX to delay the launch.
Upon receiving certain regulatory approvals in August last year, SGX and NSE said they were working to discontinue arbitration proceedings while stating the Connect would help create a larger pool of liquidity for Nifty products for international and local market participants.
"This Connect is one of the key developments for the integration of GIFT City ecosystem with the international financial markets. It would lead to the development of vibrant and liquid markets for India access products at GIFT City with the ease of access to international investors," said Vikram Limaye, CEO of NSE, in the most recent update on the plans.
"The connect will broaden the international and domestic participant base and further strengthen the capital market ecosystem in GIFT city resulting in more broad-based development across asset classes and capital raising activity."