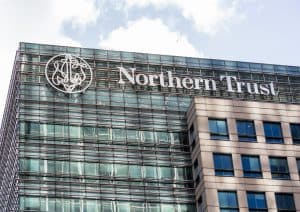 Northern Trust has made two senior appointments to the sales team within the global foreign exchange solutions division to drive growth of its platform in the US.
David Byne and William Hartnett have been appointed senior business development executives, tasked with driving sales across the business in North America, including in algorithmic trading, outsourced dealing and currency management.   
Byne joins Northern Trust with 15 years' experience in FX, having worked in various FX-related roles at major institutions such as Credit Suisse and Citi. Similarly, Hartlett has been working in FX for more than a decade, most recently as an FX options trader in the Chicago Board of Trade and at Fifth Third Bank.
"The global FX market is vastly more complex and sophisticated than it once was, necessitating new processes and tools to remain competitive as an investment manager," said John Turney, head of global FX at Northern Trust Capital Markets.
"We have invested heavily in our FX capabilities in recent years to ensure that our clients are equipped with the solutions they need to trade across global markets. The expansion of our business development team underscores our ongoing commitment to expand the breadth and depth of our service offering."
Earlier this year, Northern Trust promoted one its senior fixed income traders to lead foreign exchange sales in the Americas. Ernesto Arteta took on the role in April after being with Northern Trust since 2007, with more than 25 years' experience in sales, trading and portfolio management in fixed income and FX cash and derivatives.
More recently, Northern Trust appointed Marisa Kruk chief operating officer of the global FX business as the organisation looked to continue to drive growth in its FX platform. Kurk joined Northern Trust from Belvedere Trading where she was formerly chief operating officer.