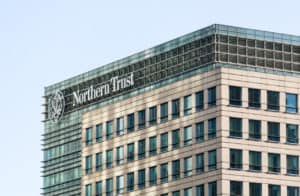 Northern Trust has appointed a chief operating officer for its global foreign exchange business as the firm continues to invest in its FX platform.
Marisa Kurk has joined Northern Trust in Chicago and will be responsible for the day-to-day FX business operations and strategy, technology and product capabilities that the company has gained through acquisitions and partnerships.
She has more than 15 years' experience working in FX operations and strategic risk management. Prior to Northern Trust, Kurk served as chief operating officer at Belvedere Trading, and was also a senior managing director of currency management at Mesirow Financial.  
"Marisa brings excellent industry experience to Northern Trust and will accelerate the execution of our FX strategy and delivery of innovative solutions to clients," said John Turney, head of global foreign exchange at Northern Trust. "Marisa is a key leader to help drive our investment in technology and continued focus on the client experience across our FX platform."
Kurk's appointment is the latest hire made by Northern Trust as it looks to bolster product, operational and execution expertise in currency trading. In April, Northern Trust promoted one of its senior fixed income traders to lead FX sales in the Americas as head of FX sales for the region.
In December, Northern Trust also confirmed that it had agreed to acquire FX algorithmic trading and liquidity aggregator provider BEx, after entering into a partnership with the company in 2016 to develop trading software for Northern Trust's FX trading platform.
Northern Trust also announced a partnership with Lumint Corporation to deliver currency management services with portfolio, share class and look0through hedging solutions alongside transparency and analytics tools.