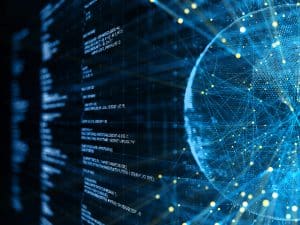 Market data services specialist MDX Technology has become the first real-time market data distributor to join the institutional investment ecosystem established by OpenFin.
The move allows clients of OpenFin, which provides application-agnostic operating systems created specifically for finance, to consume multi-vendor data feeds and connect desktop applications to various real-time market data feeds through a single API, for uniformed access to data. 
"As a market data connector, [MDX Technology] is able to offer the growing number of companies in our ecosystem – including buy-side, sell-side firms and vendors – real choice in the data consumed by their desktop applications. Data is distributed directly to web applications and app builders can now subscribe to market data via MDXT through the OpenFin Services framework," said Steven Wood, global head of enterprise deployment at OpenFin, and Deutsche Bank's former global head of market data services. 
OpenFin added that due to the application interoperability of all desktop applications built on its operating system, the ecosystem of institutional investors and FinTech firms operating on OpenFin can consume entitled and controlled data from all of the major third-party providers via MDX Technology.
"By making our extensive library of market data interfaces available via the OpenFin operating system, MDXT opens up access to a wider potential audience of OpenFin users requiring market data in their applications," Richard Gissing, chief technology officer at MDX Technology, commented. 
Last month, OpenFin provided US-based block trading venue Luminex Trading & Analytics with technology to upgrade its platform to allow for future updates with minimal disruption to users. In May, OpenFin also submitted its FDC3 initiative, which aims to establish standards in desktop applications deployed in finance, to the FinTech Open Source Foundation (FINOS).