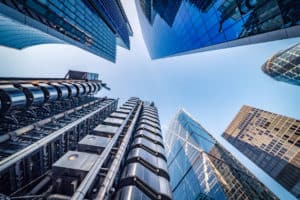 Citi's global head of foreign exchange Stuart Staley is departing the bank after almost two decades, according to an internal memo seen by The TRADE. Staley originally joined Citi in 2004 from American Electric Power, where he had been serving as a managing director. In his 19 years at the bank, he served in a number of roles including head of commodities for the Americas and global head of the division in London. He later became head of markets for Asia in 2018, taking on his most recent role as head of global foreign exchange last year. The bank is set to announce an interim global head of FX in the coming weeks while it posts the role and begins convening a selection committee to find his full-time replacement, the memo confirmed.
Bank of America promoted from within for two senior equities roles covering emerging markets and South Africa as part of efforts to build out its EMEA division. Neil McDermott was appointed as head of equities distribution for emerging markets after serving for 15 years with Bank of America, most recently as its head of Asia Pacific and emerging market equity distribution. Elsewhere, Alex Saffy was promoted to head of equities for South Africa, based in Johannesburg and reporting to McDermott. Saffy joined Bank of America two years ago from JP Morgan and was promoted to managing director in January.
Independent investment bank Raymond James added Rowley Aird to its global equity trading division. As part of the new role, Aird will help set up global trading from Europe, reporting to global heads in the US. Aird joined Raymond James from outsourced trading firm Tourmaline Partners, where he most recently served as managing director for Europe. Before that, he spent five years at CLSA, initially as head of electronic trading for Europe, before eventually becoming head of trading and execution services – a position he held for nearly four and a half years. Earlier in his career, Aird held an algo sales position at UBS for three years. Before joining UBS, he served as sales director and sales manager at Liquidnet and Bloomberg LP, respectively.