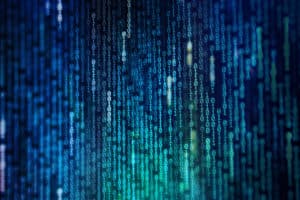 Refinitiv has highlighted the need for more standardised processes in the licensing and distribution of alternative data, as it calls on the industry to produce an open ecosystem.
As part of a report produced with the Open Data Institute (ODI), Refinitiv said that alternative data has typically been adopted by hedge funds, but the industry has seen a spike in popularity across the broader investment community.
Hundreds of alternative data providers have also entered the market, increasing the need for standards and best practices. Governance and processes for licensing and distribution of traditional data have been well-established globally, whereas the alternative data sector is at an early stage, with standards and best practices not yet fully outlined.  
"The rise and success of quantitative analysis and investing using alternative data has taken the broader financial community to an inflection point when it comes to understanding, sourcing and applying these data sets to add greater insight and investment value," said Austin Burkett, global head of quants and feeds at Refinitiv.
"At Refinitiv, we believe that alternative data ought to be standardised and where possible, normalised in order to improve data quality and reliability to better serve clients with the highest ethical and legal considerations."
Refinitiv warned that users of these new datasets could expose themselves to various legal risks in terms of personal data use or non-public information breaches. At the same time, buy-side firms and traders are being forced to grapple with finding the right data sources, making sense of it, and actioning it.  
"In order to build an open and trustworthy alternative data ecosystem the ethical, technical and practical issues need to be addressed," added Jeni Tennison, CEO of ODI. "We have found that the ecosystem is struggling from a lack of standards and transparency, creating issues around privacy, intellectual property, and trust."