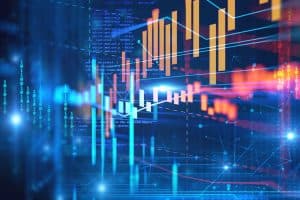 The ongoing and escalating sanctions imposed by the United States, the European Union and the United Kingdom, in relation to exchange-listed Russian securities and international investors' ability to transact in them, is being closely monitored by Nasdaq.
The firm stated that it is committed to ensuring full compliance with all relevant sanctions imposed on Russia.
This follows trading sanctions that have been imposed on Russia to increase economic pressure, as well as exchanges and agencies choosing to turn away from Russia.
Russian equity securities have been determined by Nasdaq to be un-investable for practical purposes, leading it to view their continued inclusion in Nasdaq's family of indexes as inappropriate.
Consequently, Nasdaq will remove all Russian-listed equity securities, as well as American Depositary Receipts (ADRs) and Global Depositary Receipts (GDRs) that use Russian listings as underlying securities from its indexes at a price approximating zero.
According to Nasdaq, these security removals will be effective prior to market open on Wednesday, 9 March, 2022.
Index subscribers will receive an announcement of the specific securities, indexes and effective dates in advance, via the Global Index Watch (GIW).
"As conditions evolve, we aim to update all stakeholders with sufficient notice of any further changes in policies and procedures, although Nasdaq reserves the right to exercise reasonable discretion as it deems appropriate to ensure and preserve Index integrity," said Nasdaq in a statement.
The moves follows NYSE Acra halting trading of the iShares MSCI Russia ETF (ERUS) last week.
"Due to ERUS' concentrated exposure to Russian equities, the closure of the Russian stock market and MSCI's decision to remove Russian securities from its Emerging Markets Indexes, BlackRock strongly supports NYSE Arca's decision and is committed to protecting the best interests of ERUS shareholders," said BlackRock in a statement.