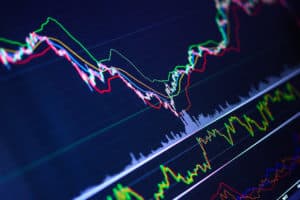 Trading and investment management software provider SimCorp has teamed up with The TRADE to launch a webinar on 27 May to explore front office innovation for the buy-side.   
The webinar will examine two front office workflow optionalities that SimCorp's platform provides through partnerships and collaborations with third parties, including portfolio construction and optimisation and environment social and corporate governance (ESG) ratings. 
Under the umbrella of both topics, the webinar will delve into the benefits of accessing new technologies through a vendor like SimCorp and how buy-side firms can leverage relationships with vendors to maximise their innovation.
"The webinar is about starting a conversation with the buy-side about the role of innovation in the front office," said Anders Kirkeby, head of open innovation at SimCorp. 
"A lot of firms can see the amount of innovation that is happening in the broader FinTech space but the adoption is lagging the potential. The webinar is about clarifying this challenge and looking at how we solve it." 
SimCorp's Kirkeby will be joined by speakers from Qontigo, KBC Asset Management, Intellibonds and Yvesblue who will offer insights into what is driving the need for front office innovation and what options are available to participants wanting to source these solutions.
"What we are hearing again and again from our clients is that it is not a lack of choices, it is not that they don't understand what is out there, it is about overcoming the challenge of integrating with a FinTech start-up, so it doesn't just become yet another IT project to manage and to find resources for," said Kirkeby. 
SimCorp partners and collaborates with FinTechs to deliver innovative solutions for various optionality areas along the workflows of investment firms. Its multi-asset front-to-back investment management platform can be accessed through the cloud by FinTech, RegTech, cloud, and data partners, and clients using the platform to innovate their workflows. 
"Our platform becomes a secure bridge in the cloud that makes it very easy for our clients to consume third party innovation on SimCorp Dimension without the hassle of having to go out and procure it themselves. Fundamentally, our view is that open systems are far more beneficial than closed systems, and offer firms the advantage of leveraging external innovation to carve out a niche and competitive edge," Kirkeby added.  
"By curating an ecosystem of carefully chosen industry partnerships and delivering these as a fully managed service, we take the hassle out of adopting FinTech innovation, with one touch point for clients' needs. This is a core challenge firms face today, in making the business case for innovation and understanding its significance to the bottom line and future growth."

The webinar is free to attend for all readers of The TRADE.  To reserve your spot to attend the webinar on 27 May 2021 at 2pm BST, click here. For the full agenda and list of speakers, click here.