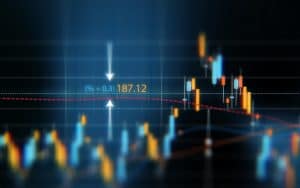 Investment firm SMBC Nikko London Capital Markets has overhauled its Bloomberg sell-side execution and order management solutions (SSEOMS) system and implemented Itiviti's OMS.
SMBC Nikko is using the Itiviti multi-asset OMS for high-touch trading in London, to support its cash equities desk trading across Europe, the US and execution services in Asia. The move means that order flow received electronically from multiple counterparties can now be routed to SMBC Nikko's Japan office for execution by local trading desks.
"Adopting Itiviti's high touch trading OMS platform in London has provided us with a more dynamic and bespoke system that can be configured for our needs," said James Absolom, head of execution services at SMBC Nikko Capital Markets London. "Itiviti was already part of our global systems stack, and thus the implementation and transition could be facilitated within a tight deadline."
Bloomberg, which is working alongside Itiviti to transition clients, confirmed its plans to decommission the SSEOMS platform earlier this year in order to focus on its more valuable business lines. Itiviti has since been onboarding SSEOMS clients to its own order management system (OMS), and has made several key hires, most from Bloomberg, to bolster its efforts in the space.
Itiviti expanded its sell-side product team recently and recruited implementation engineer, Alex Bloomfield, and project manager, Kevin Jackson, who both joined the company from Bloomberg, where they were formerly part of the SSEOMS platform team.
As well as the Itiviti OMS, SMBC Nikko has also implemented the firm's middle office service to automate its post-trade workflows and centralise monitoring of bookings, allocations, confirmations and clearing.