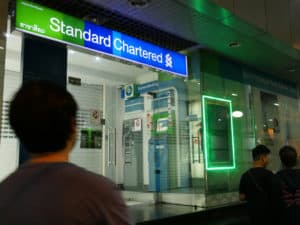 Secure messaging and content sharing platform provider Symphony Communications has raised $165 million in new capital from Standard Chartered, MUFG Innovation Partners and other investors in a recent funding round.
The latest funding brings Symphony's total capital raised to date to over $460 million globally from various financial services firms, venture capital funds and technology companies. Since inception, Symphony has signed up 430,000 licensed users globally from 60 countries.
Founded in 2014, Symphony gained major investment during its first few years in business from 15 financial institutions, including Goldman Sachs, JP Morgan, HSBC, Morgan Stanley, Credit Suisse, Deutsche Bank and Bank of America.
"This strategic investment will provide [Standard Chartered] with greater insights into future trends in the enterprise communication and workflow collaboration space. Furthermore, as a leading global bank, Standard Chartered offers Symphony growth opportunities in our footprint markets across Asia, Africa and the Middle East," said Alex Manson, global head of SC Ventures at Standard Chartered.
Symphony will use the new capital to develop its recently launched Markets Solutions business, which aims to help clients speed up digital transformation projects with workflow automation and licensed software services.
"Digital transformation is central to Mitsubishi UFJ Financial Group's future business, and collaboration with Fintech companies is a crucial part of that process. Forming agile partnerships with exciting and innovative companies like Symphony helps us remain a partner of choice in a changing world," Nobutake Suzuki, CEO of MUFG Innovation Partners, commented.
Darren Cohen, global head of principal strategic investments at Goldman Sachs, added that the bank is thrilled with Symphony's traction and global network buildout since its launch.
"The rapid proliferation of Symphony bots and application integrations across the trade lifecycle and throughout the enterprise gives us a glimpse into the future. Symphony's secure infrastructure and diverse ecosystem will enable the industry to unlock significant operational efficiency and meaningfully enhance the client experience," Cohen concluded.