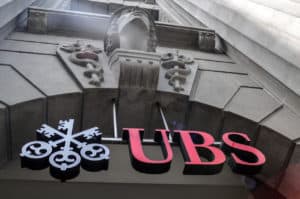 UBS Asset Management has appointed a new head of investments, following the promotion of Suni Harford to president of the investment firm earlier this year.
Barry Gill has been named Harford's successor, and will take on the role as of 1 November, overseeing around $710 billion in assets under management across traditional and alternative asset classes. He will be responsible for 450 investment employees at UBS.
As a 25-year veteran of UBS, Gill has worked across the investment bank's equities business, as well as UBS Asset Management's O'Connor hedge fund unit. He was appointed head of active equities at the asset management division in 2016.
"With Barry's extensive investment knowledge and proven leadership skills, I am confident that he and the team will continue to build on the foundation we've established over the past two years across the full breadth of our integrated Investments platform, with a clear focus on delivering sustainable performance for our clients," said Suni Harford, president of UBS Asset Management.
Ian McIntosh, who has been deputy head of active equities at UBS Asset Management since 2016, will succeed Gill as head of active equities next month. McIntosh joined UBS in 2004 as a senior portfolio manager from JP Morgan where he was formerly a vice president.
The leadership changes at UBS Asset Management follow the departure of Ulrich Koerner who stepped down as president of the business for Europe, the Middle East and Africa, early this month. UBS said in a statement that Koerner will remain with UBS as a senior advisor to the chief executive, Sergio Ermotti, until at least 31 March 2020.